Wednesday, October 29th, 2008
found this on www.alliancewake.com and (see what kind of passion for the sports it takes to build a company in the wake space) The more people who do what Justin and so many others have done to build wake, the healthier our sports will be.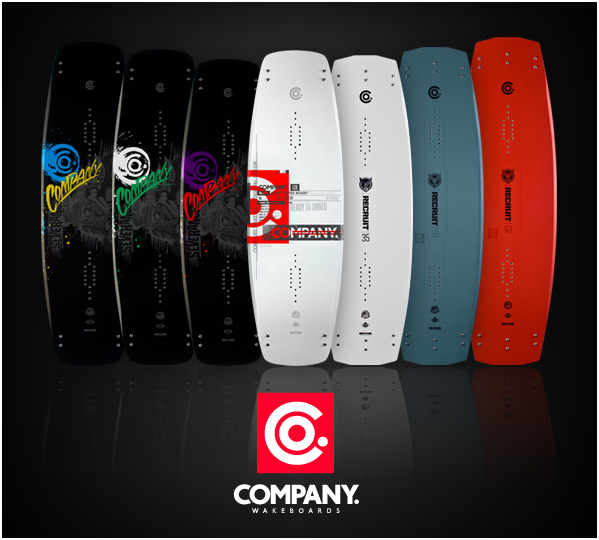 Alliancewake.com: Why the change, was it the boards, the opportunity, the long-term for your career, working with someone like Justin? Give us the real answers.
Randall Harris: Let me state first that my moving to Company had nothing to do with any negativisms in association with Gator Boards. I love Erik and everybody at GB. I wish nothing but the best and success for Gator Boards.
Moving to Company was a result of many different factors. First off, the opportunity to be a major shareholder and owner of a brand is very appealing to me at this stage of my life. I've paid the cost to be the boss. Time to be a shot caller, ya know what I mean (laughs)? Seriously it's always been a dream of mine to own and operate my own brand. Organization was also a key attraction. Company as a whole is taking a very strategic and proactive approach at all levels. There is a definitive plan in place. Company as a business is aggressive but at the same time very responsible and well thought out.
The freedom we have in manufacturing is incredible. The manufacturing processes at-hand enables us to do consistent research and development; prototyping will be a constant thing at Company. These manufacturing capabilities will allow us to push the technological limits of the sport. No gimmicks, just creating effective products that work.
One of our key strengths at Company is marketing and media. Of course media is my strong suit. As you will see over the next few months, the vision of this brand is powerful. The marketing force is fresh and creative. What happens when you have the "Video of the Year" producer link up and start a brand with the current "Rider of the Year" and "Video Section of the Year" athlete? You do the math.
Company is a brand founded on passion. We aren't stopping at anything to realize this dream. Failure is not an option.
A: So Company is your home, are we about to see the next evolution of Randall Harris?
RH: Of course, I'm co-owner of Company Wakeboards. That is motivation. My livelihood directly relates to the success of this brand. I'm going to go harder than ever on the water in order to push and develop this brand. At the same time Company will be allowing me to develop and sharpen existing business skills. My goal is to be more than just an athlete at Company. I want to be a valuable asset in relation to managing and running the business.
A: How do you feel about Company's technology and how do you see that changing your riding for the better?
RH: There has been a lot of speculation about "flex-tech" and Company being solely dedicated to this type of board construction. The fact is we are dedicated to innovation and new technology. I'm extremely excited about the possibilities we have in creating a product that will advance my riding and every wakeboarder's experience.
Alliancewake.com: How many hours of sleep have you lost since starting a new company and acquiring a team rider?
Justin Stephens: Not much to be honest, because I was never really getting that much sleep in the first place…
This is my current schedule:
9am-7pm - Office stuff.
7pm-10pm - Eat dinner and hang with family at home. (Not enough time)
9pm-2am - Watch the TV show "24" on DVD with my wife while on the laptop working with our designers over iChat. My wife is discouraged by this, but has been very supportive knowing that some of our designers have day jobs still, and knows that this is the only time that they can get work done for us. Everyone is working really hard for us right now, so we are very grateful for that. As far as the TV show "24" goes, we've made it to season 5 so far, and its pretty intense. We're averaging about 2 to 3 episodes a night.
A: At what point did you say to yourself, "I can do a board company and do something I believe other brands are not"?
JS: I was at Nationals in 2005 when I thought to myself, "I really want to start a new wakeboard brand"…and I've been fighting for it ever since. I think that there is a need for something fresh in my own opinion. It doesn't mean that I know what I'm doing, it just means that it's something that I can see in my head, totally dialed in and existing in the market.
A: How has the market responded to the existence of Company?
JS: …. Check out the rest of the article here: http://www.alliancewake.com/article_details.php?id=3998&page=1
Also you can check out all of the Alliance Wakeskate Mags here: (this is cool) http://www.alliancewake.com/wakeskate/home.htm