Friday, October 31st, 2008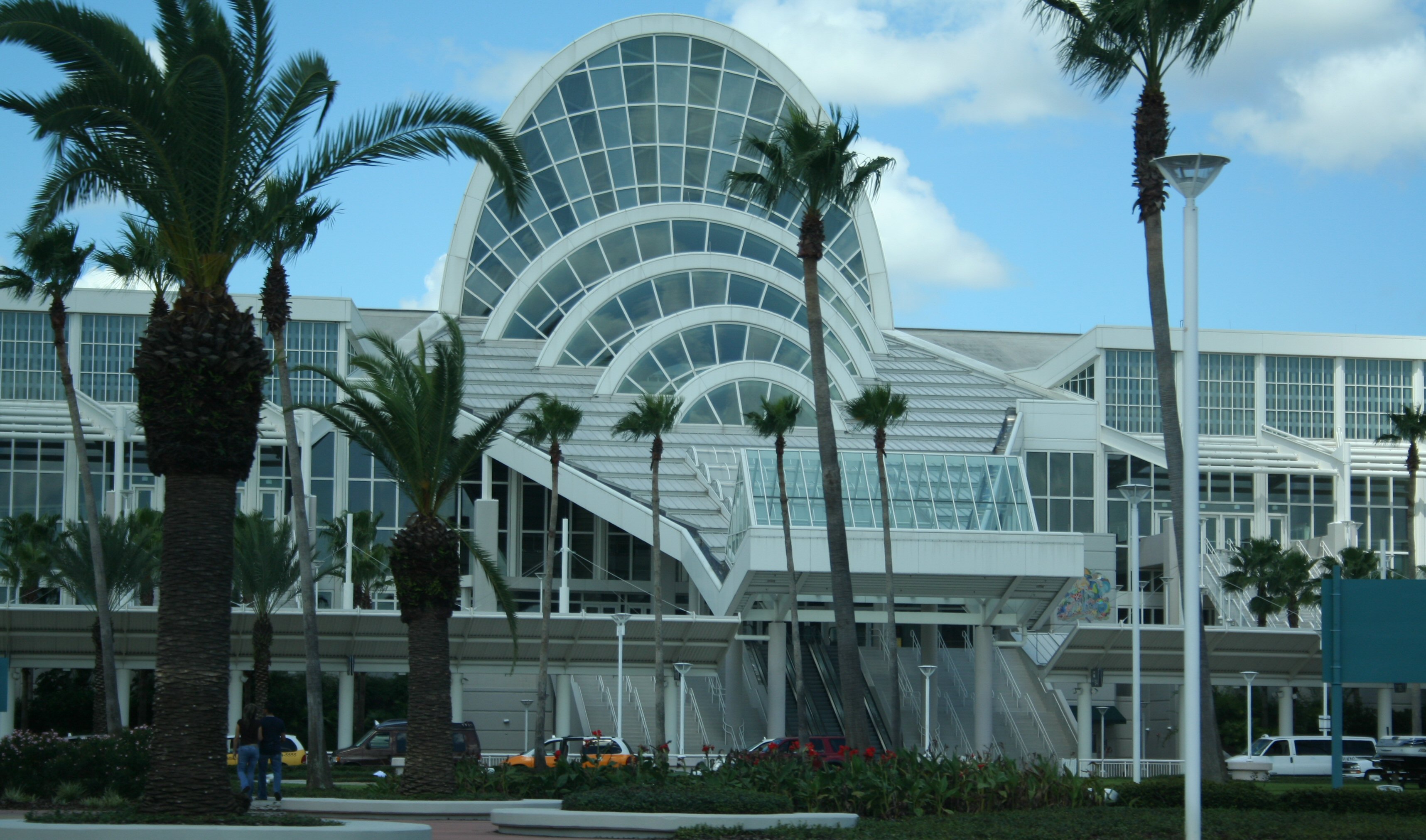 By: Josh Smith Photos: Paul Nobles
"Rider operated companies drive new technologies in the wake industry. Wakesites.com co-founder Josh Smith highlights emerging brands storming Surf Expo 2008."
It feels like a time of change in the Wake Industry. Every year that I go to Surf Expo, (that is 12 of the last 15 years that they have had a wake section) I get fired up by the diversity, growth, innovations, companies, and overall excitement of the show. Always to be disappointed by the lack of follow through and the realization that it is mostly just hype. Something was different this year.
Wakesites.com founder Paul Nobles and I attended Surf Expo in Orlando, Florida, to work on a 'Design Your Ride' graphic contest and get some content for our new site. I decided to write something about what I saw at Surf Expo 08.
There was still plenty of hype, but overall this year seemed more somber; there was more humility than I've ever felt in past years. The sport is truly growing not just superficially, but players in other industries, not just our own are finally beginning to take it seriously. Now, I'm known for having a problem with people taking things to seriously, unless of course it is seriousness directed toward their passion for the healthy growth of their sports. This is much bigger and more important than individual companies and personal egos. It's good to see less of the frantic force-feeding of wake to the masses. There are brands and riders in the integral aspects of our sports that have given me new hope and anticipation for the season and years to come. Wake feels more real with less propaganda than ever before. Friends and companies from other industries are finally beginning to show signs of respect and becoming vested participants in wake sports.
The brands that I want to commend are the dedicated ones without the deep pockets scrapping it out in spite of the lean times, and the relatively new ones with groundbreaking technologies and revolutionary direction forcing a breath of fresh air into an often stifled wake industry full of stagnation and fear of the pioneer. These companies because of their values, principles, and true desire to make their sports better for the individuals taking part in them, deserve and must be recognized and supported!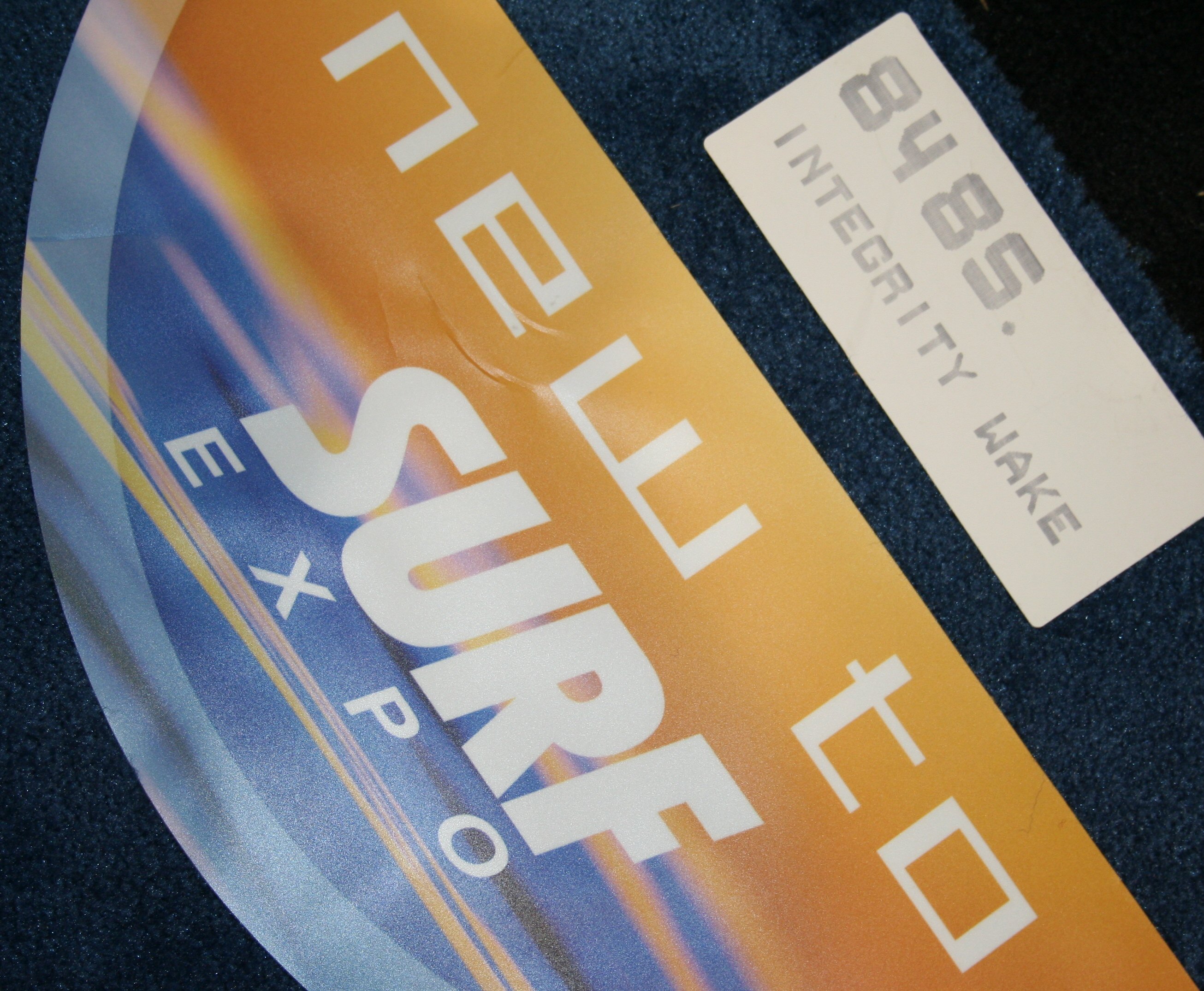 One of these brands is Integrity Wakeskates. I have known Erich Schmaltz for many years and if there is anyone who takes the integrity of his ride more seriously I have not met them yet. When there are questions of ideals, values, ethics, or principles in my own life, I often pass it by the Schmaltz in my head before making a decision.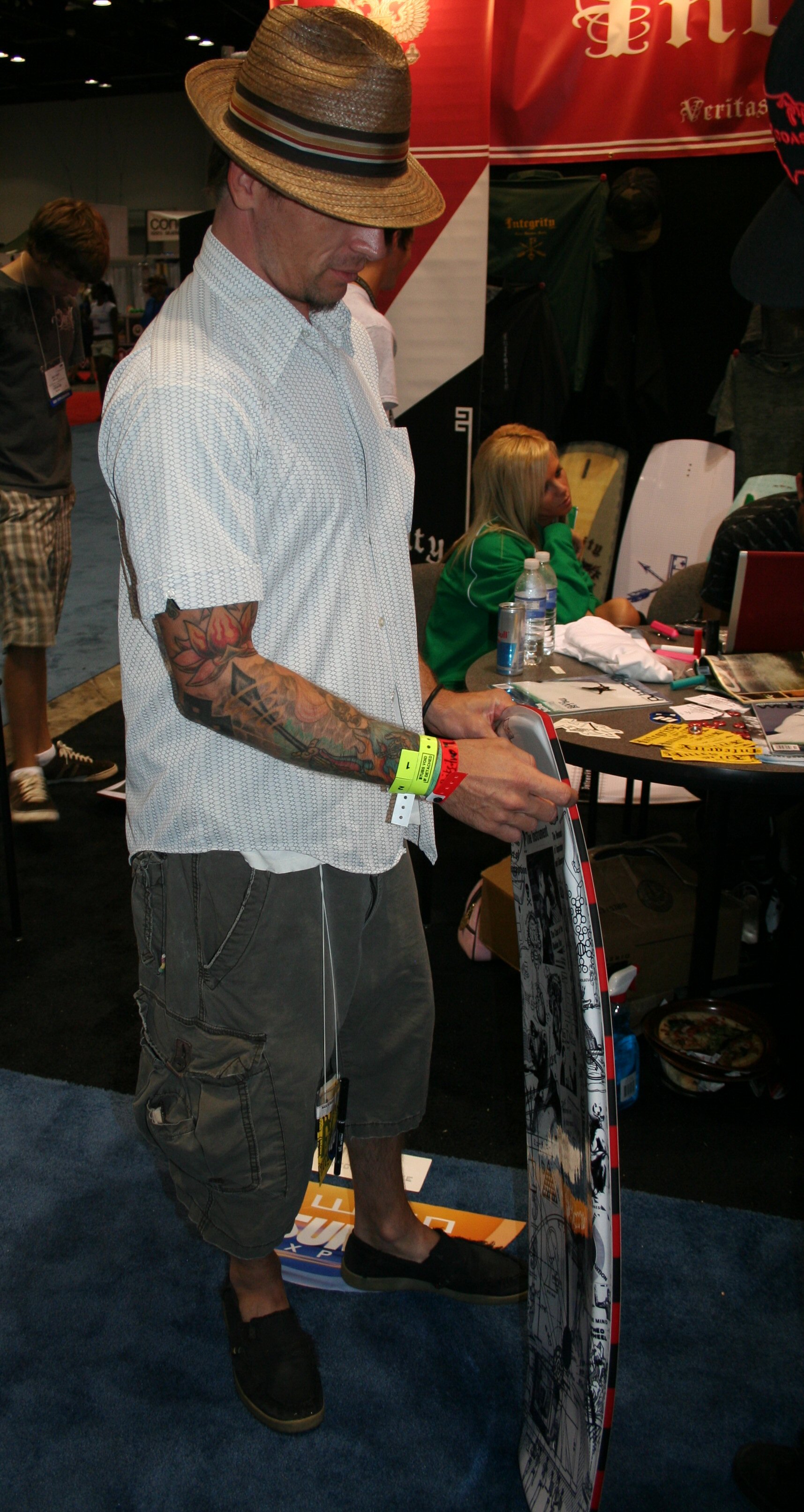 Erich's dogged tenacity is truly impressive and I have enjoyed watching him guide his brand. Growing slow and strong for the last four years, they decided to make their first appearance at Surf Expo in 08. With the rock solid team of Nick Taylor and Ryan Lemons, Grant Roberts, Barcellos and many other disciples along with DeBoer and Miller at the helm, you are sure to be seeing much more rider-run Integrity wherever you look.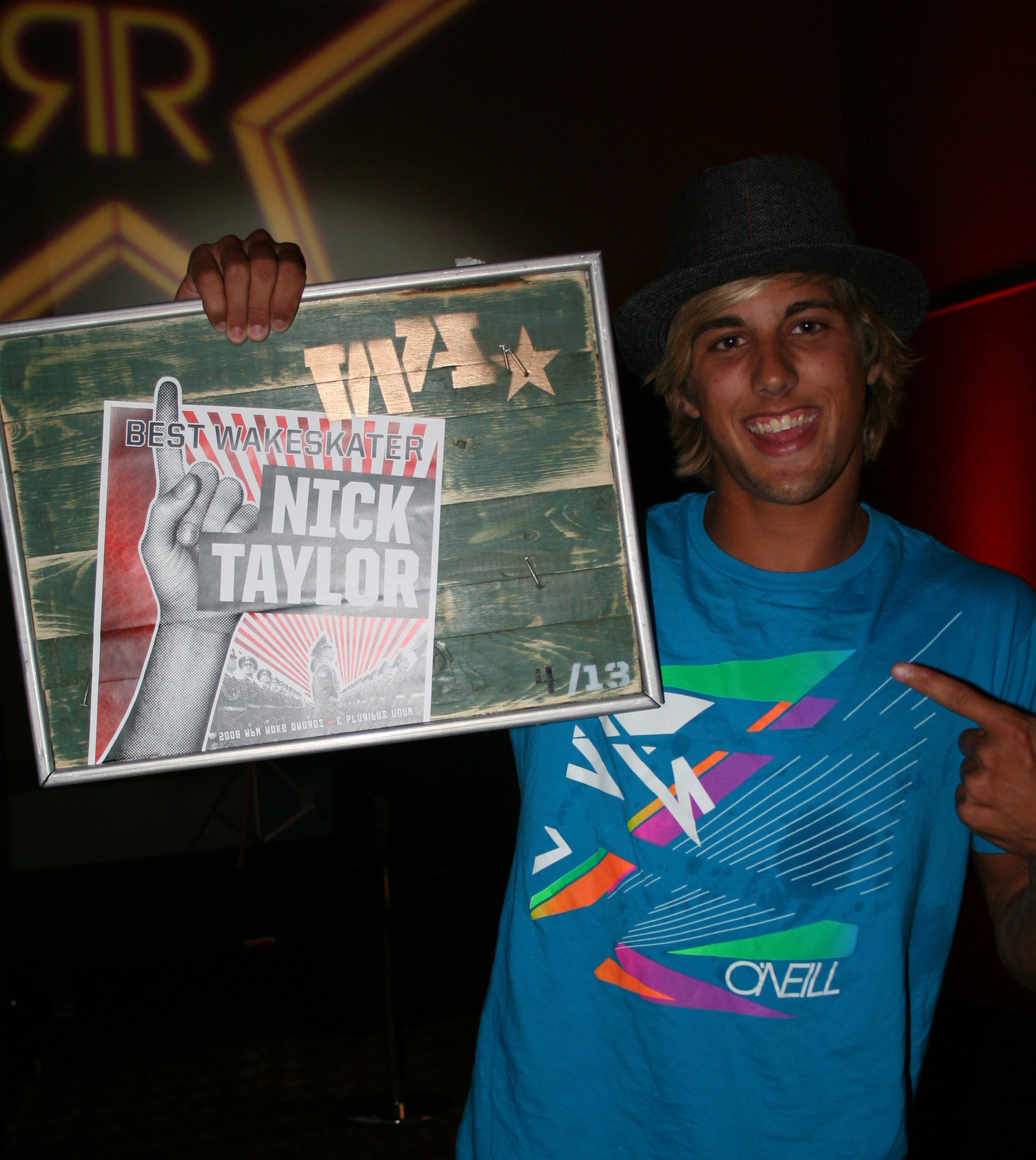 It can only mean good things to come with Erich able to engross himself in R&D and geek-out in a Factory of his own. Everywhere I turn I hear how incredible the bamboo core is and from the sound of the tests they've been putting them through, the urethane sidewalls are unbelievably durable. If you can get your hands on one you should put your feet on it, I know I will.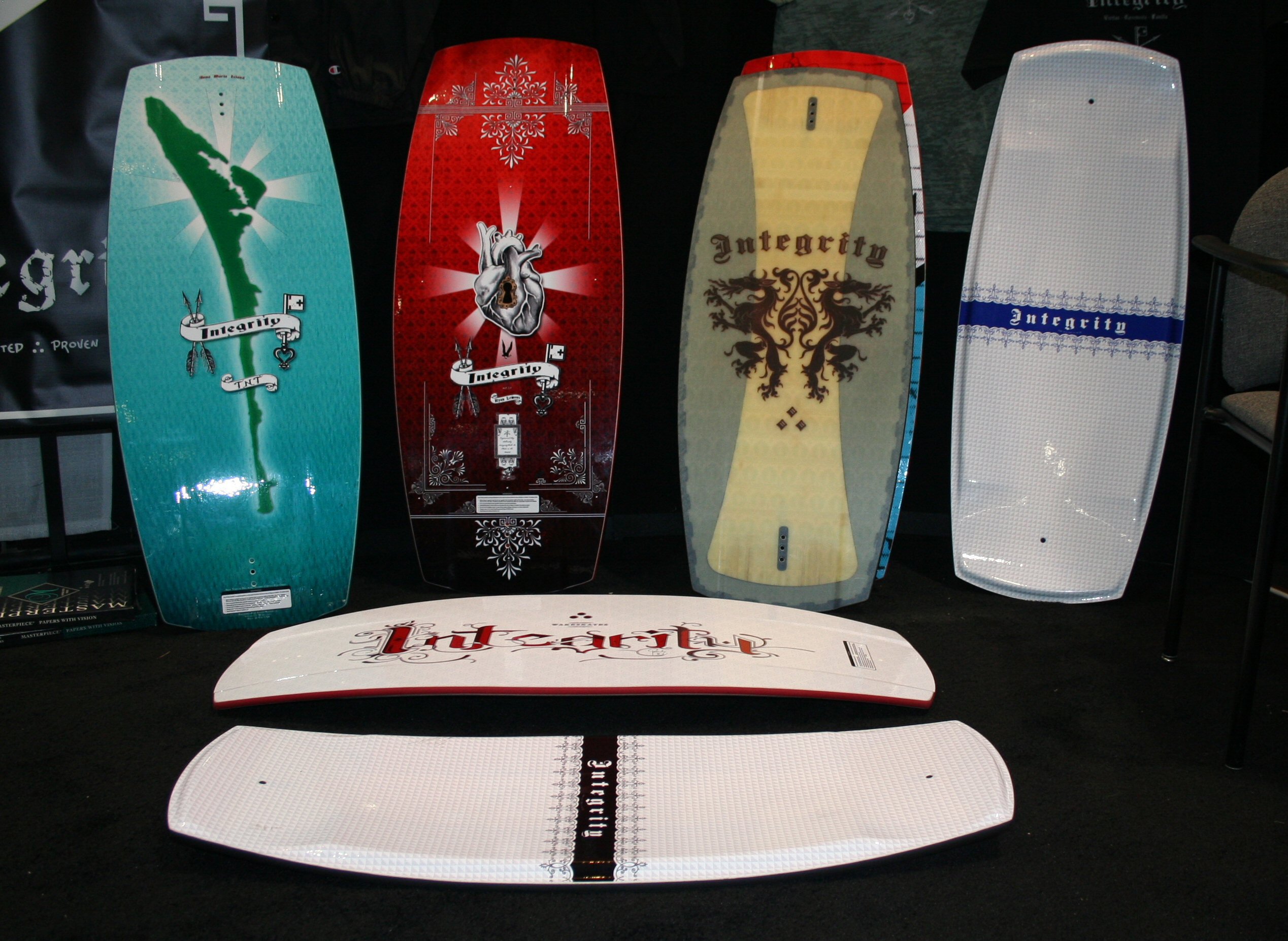 Not to be overlooked the Mutiny Freeboards brand made an appearance in the Integrity booth and plans for a new strap in Mutiny flex deck were also unveiled.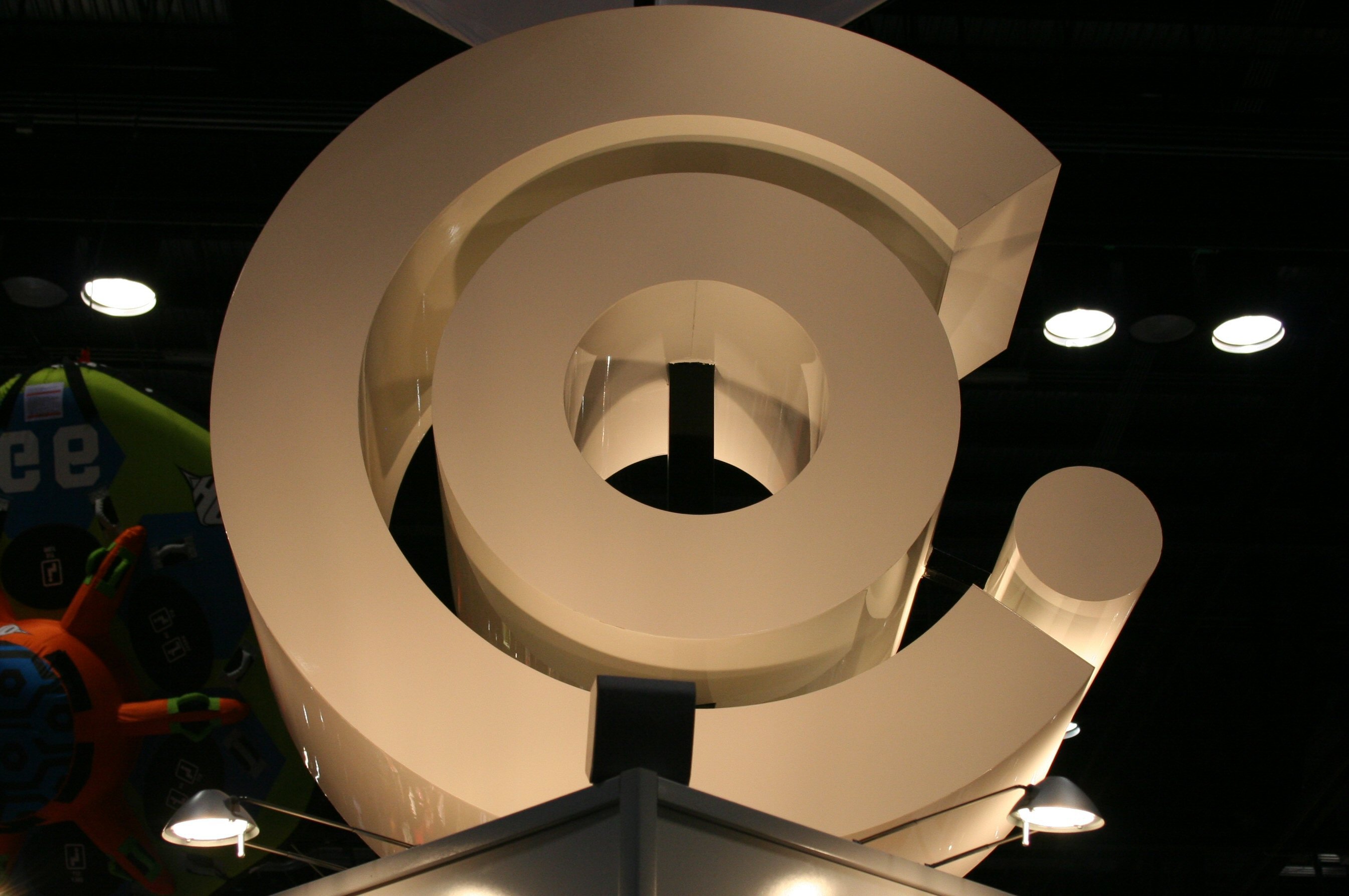 Buzz of the Show and apple in my straps, Company Wake illustrated that they are something to be dealt with; and not a shoestring hobby brand. Obviously having some serious backing, they showed up with the most in depth line of wake gear I've ever seen from a first year start up. Everything was super clean and well thought out. Going with a flex wakeboard construction, which is finally becoming a common theme of new brands.
This team of Owner/Riders, including such heavy hitters as Justin Stephens and Randy Harris, along with Greg Necrasson, Tino Santori, and Eddie Valdez, has some serious potential. I (because I know they like the pressure) am holding high expectations for this crew. Support this Co. and support your sport.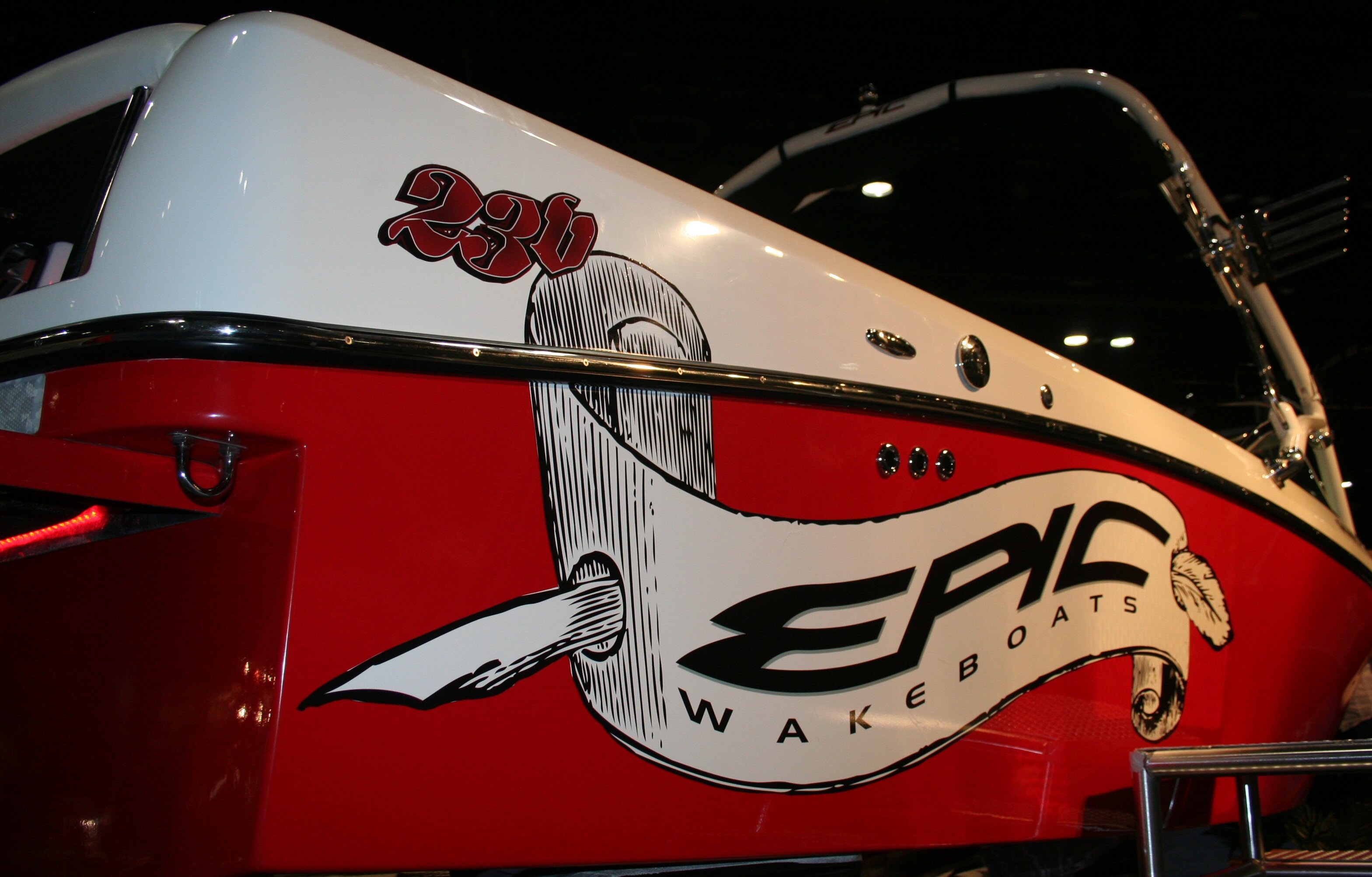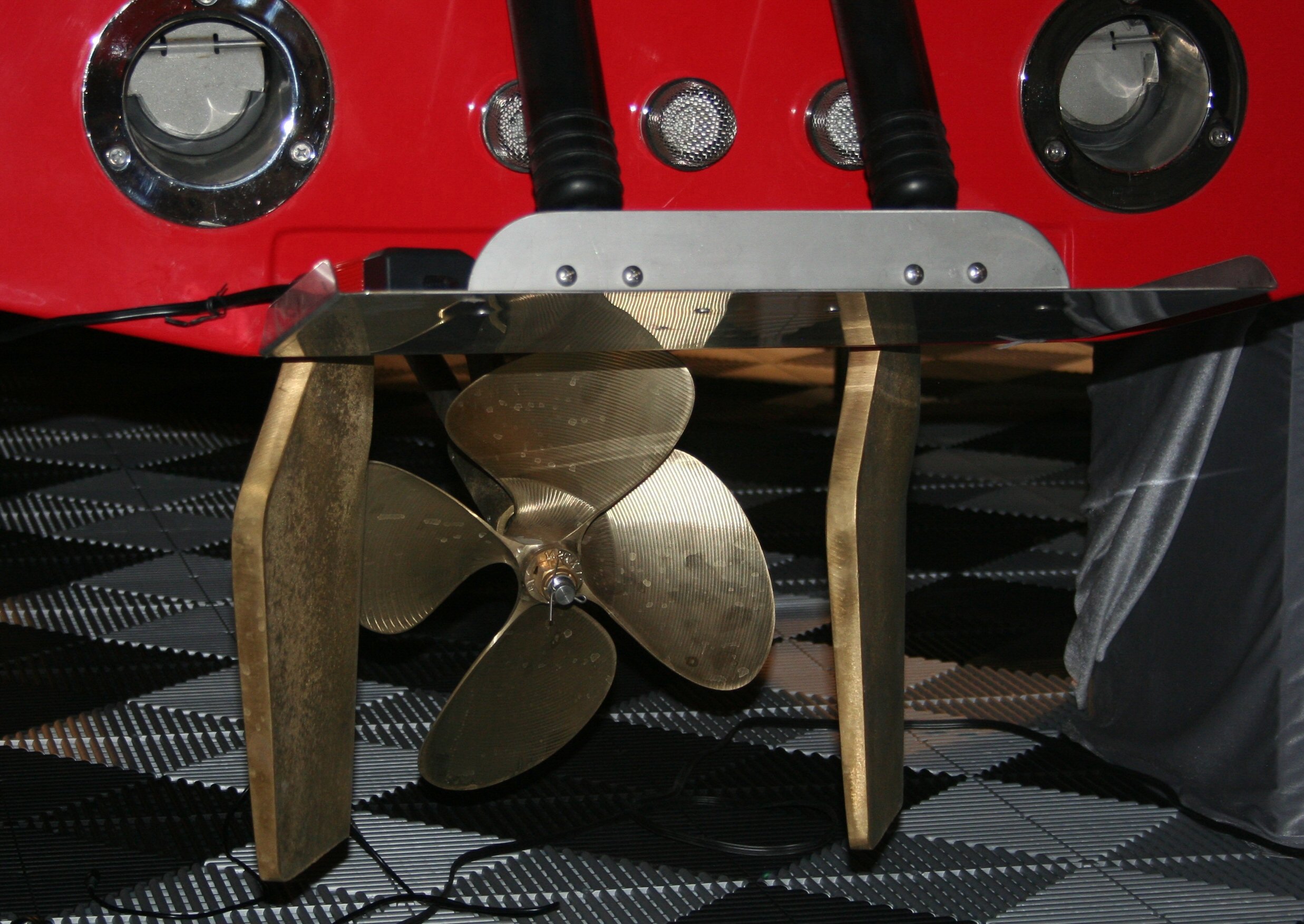 Have you looked closely at that Epic Wake Boat recently? They just keep getting better. The first boat designed for riders from the water up. Even the materials they are using for their interior are plain smart, 4,000lbs of ballast and a shape plate, a dual rudder "vector" steering system for any situation, 10 speaker transom audio that they teamed up on with Kicker and Sony, as well as a 14 person capacity. Please, can I have one? The other manufacturers better make some moves or maybe, just give up. That way Epic can sell some boats and pay for more innovations. This boat is truly designed for the ultimate boating and riding experience, which soon enough, will be a necessity for people bothering with a boat.

This brings to mind Sesitec's System 2.0 straight-line cable system, which may take the wake right out of wakeboarding. If you haven't yet, look at thewakeparkproject.com, it's a new age for Towboards. I mean towskates. I mean wakeboards? This cable system and a well built park of obstacles, will drop in on a small piece of water for well under the price of a decent wake boat and cost virtually nothing to run. Speaking of change. Boat manufacturers better do some quick thinking about their power source or back right out of the game.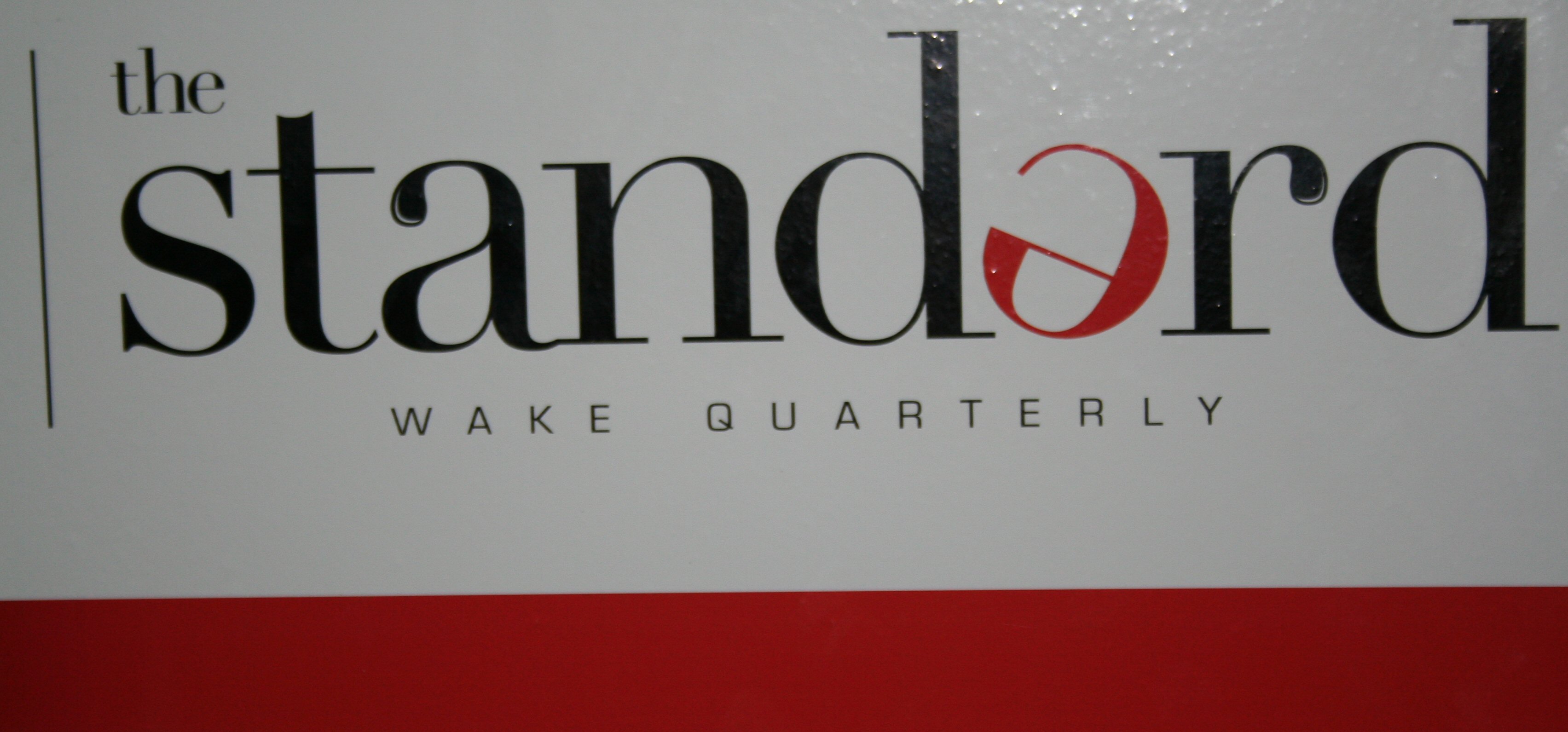 In just two short years the standard has done more to give back to the sports roots than any publication in the history of wake. They have driven the quality over quantity steak deep into the heart of the wake media monster. Rider owners Joey Meddock and Josh Letchworth (you starting to see a connection?) and many other artists are continually doling out superior work in these books. With most of the money coming from subscribers rather than advertisers they're not forcing anything down your throat. Its just captivating and appealing Art. Anyone would be fortunate to display these book/magazines on their coffee table. It is a very sad day in wake media to hear the announcement that book 2.3 will be the last issue. We know its not the last we will hear from Josh and Joey.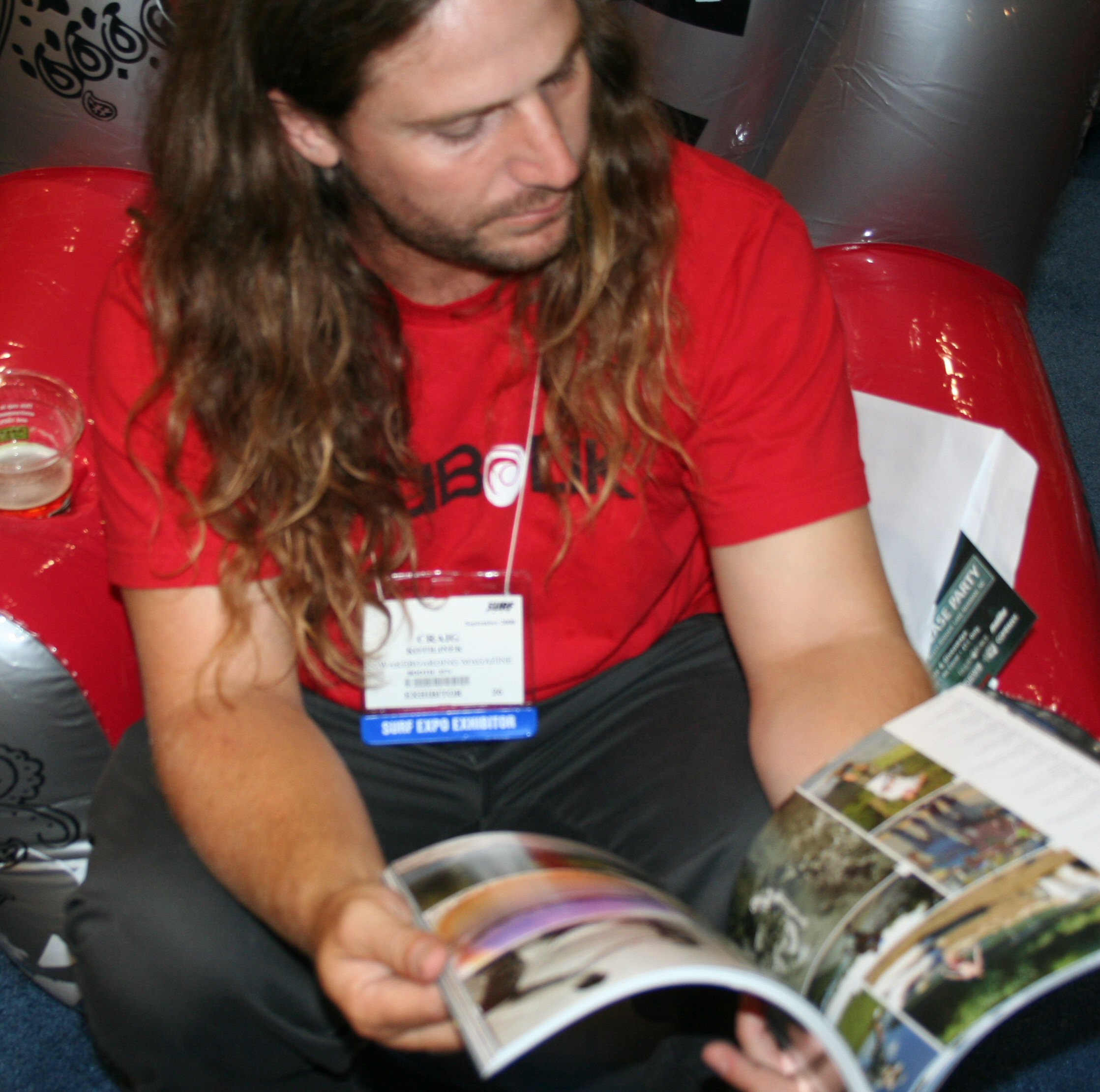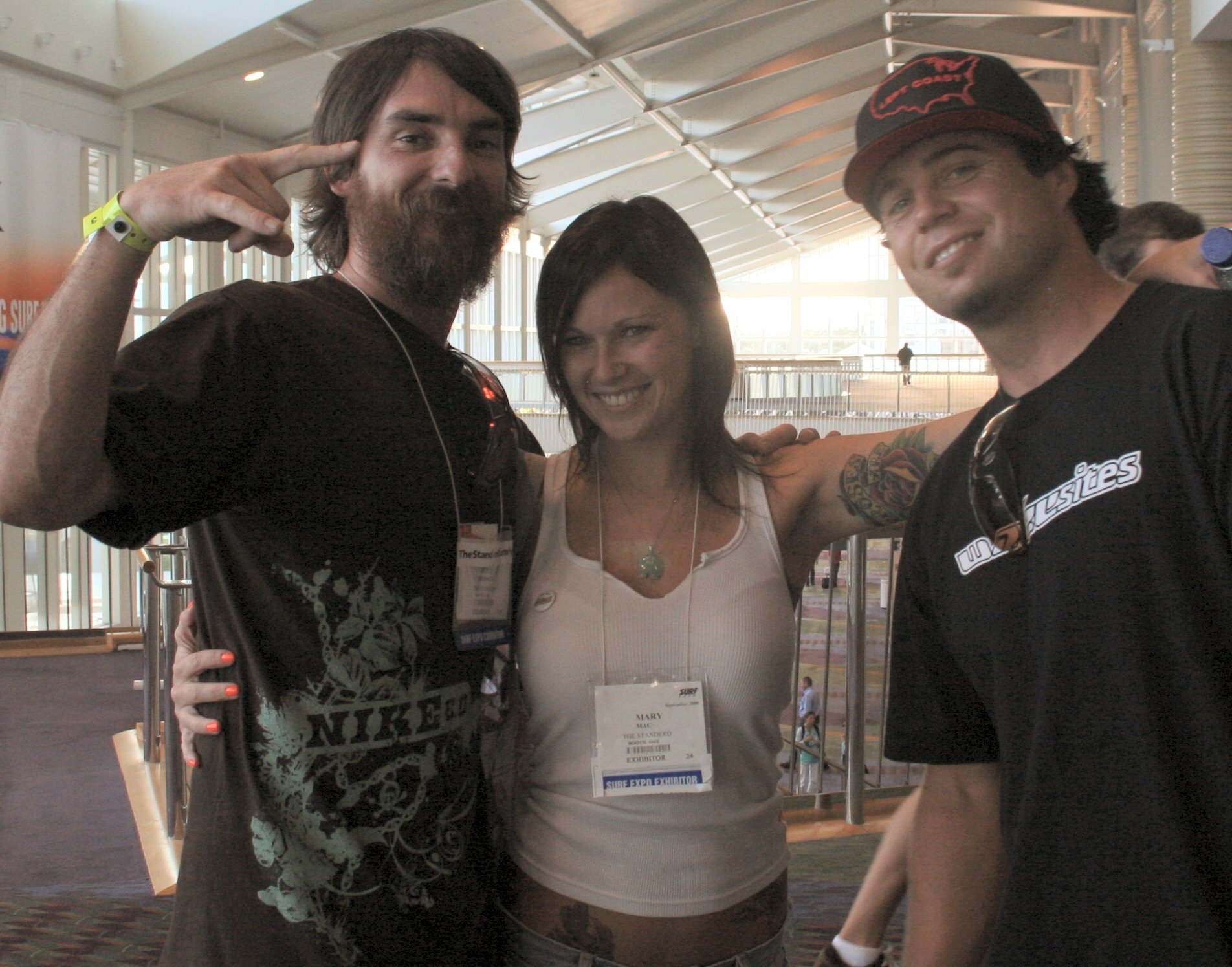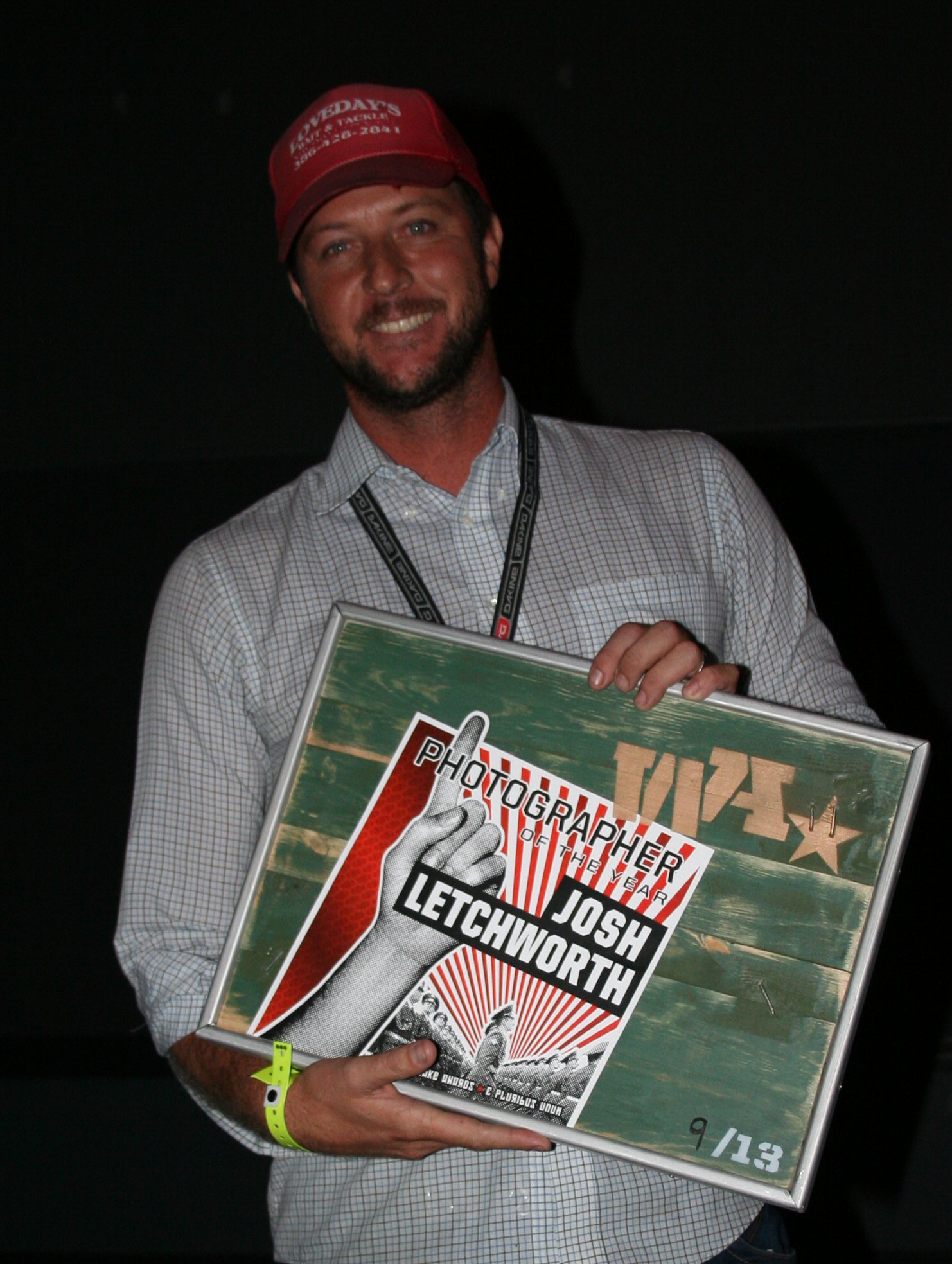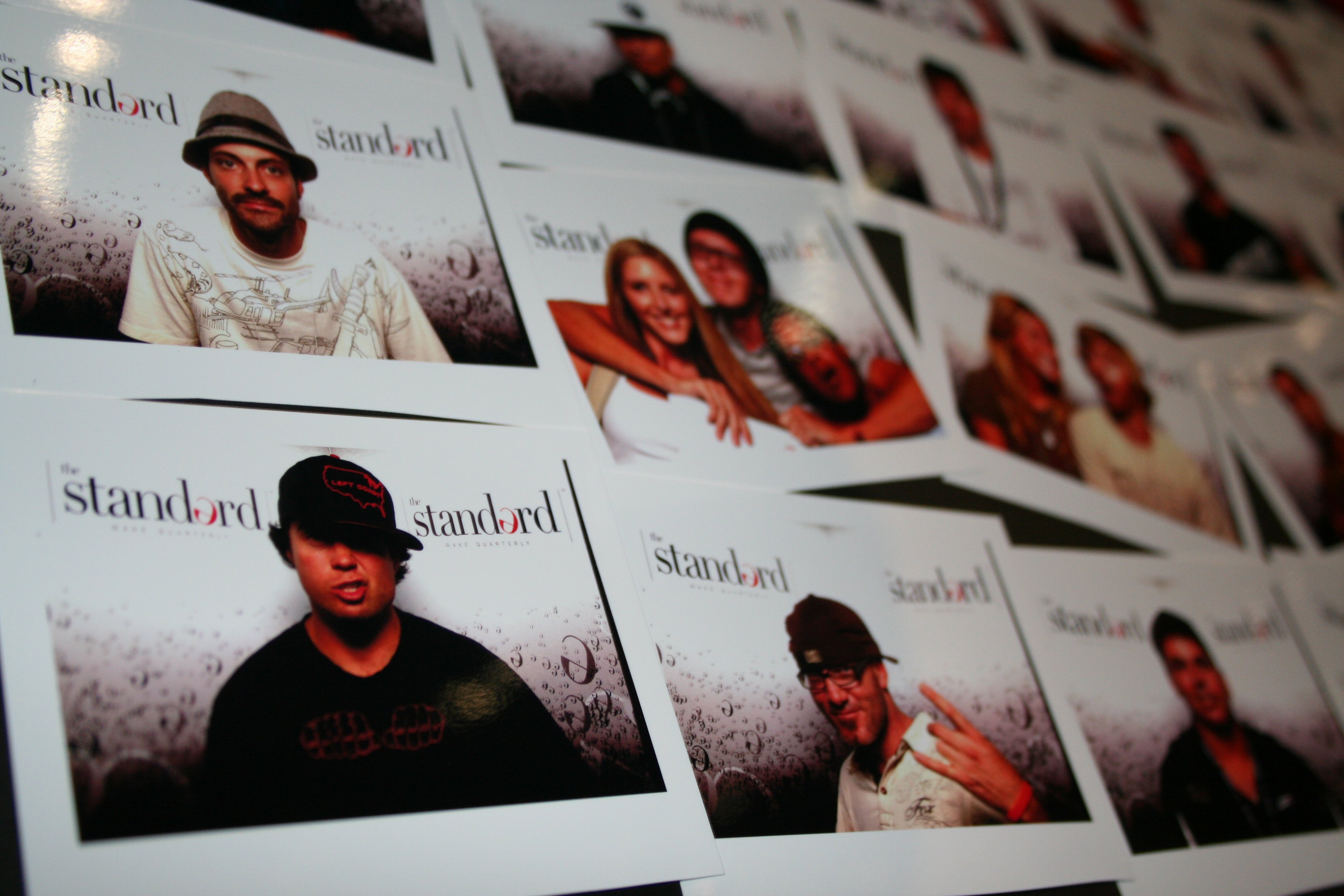 The Wake Industry is seeing more opportunity from cash flow than ever before, thanks to companies like Nike 2.0, Oakley, Red Bull, and O'neill seeing viability and finding athletes and entrepreneurs worthy of their support. The first generation of towed riders are coming into their own, the monopoly is tumbling and the rotten roots are finally dying off. I can't wait to see where this new blood and fresh thinking will take us.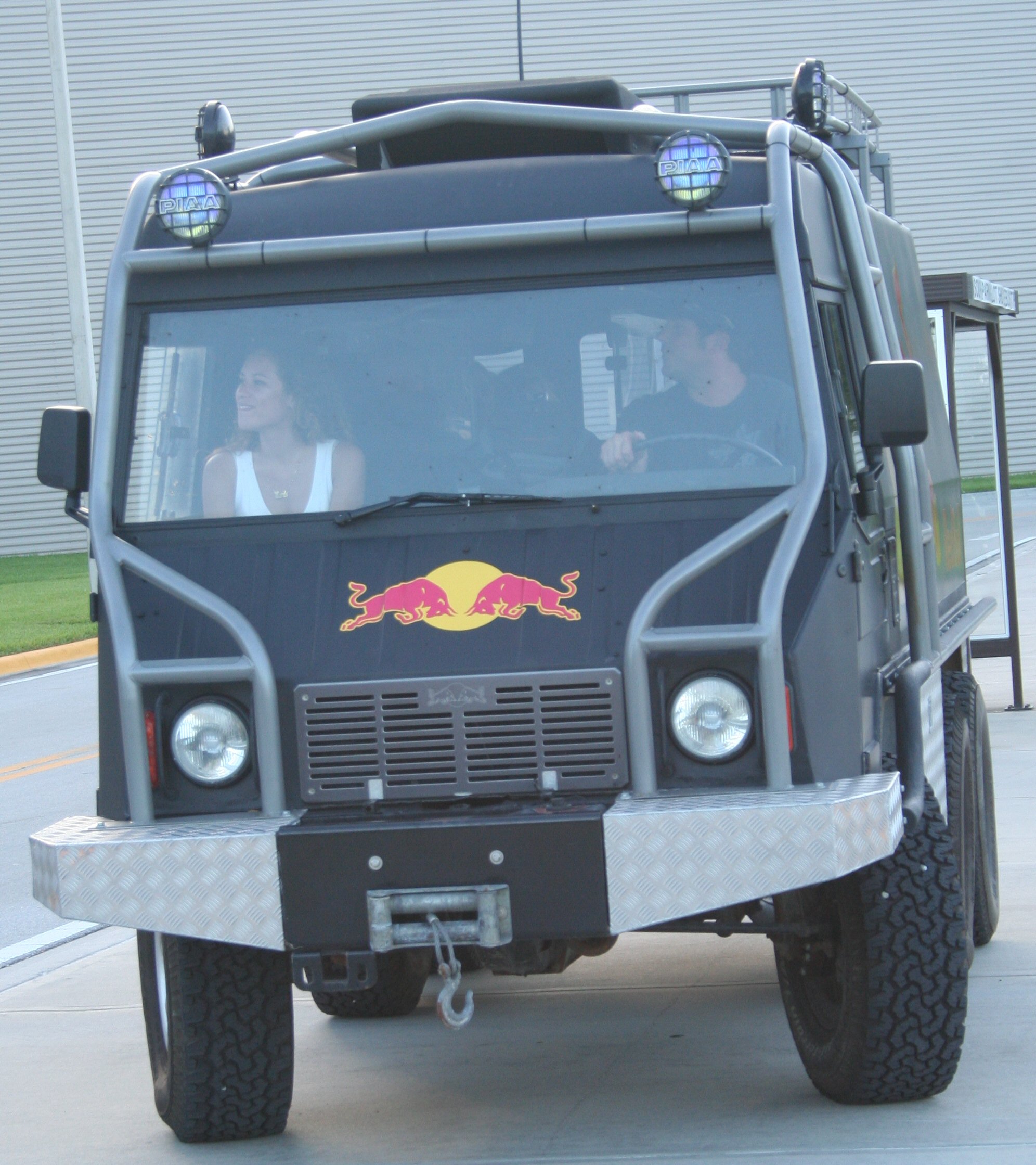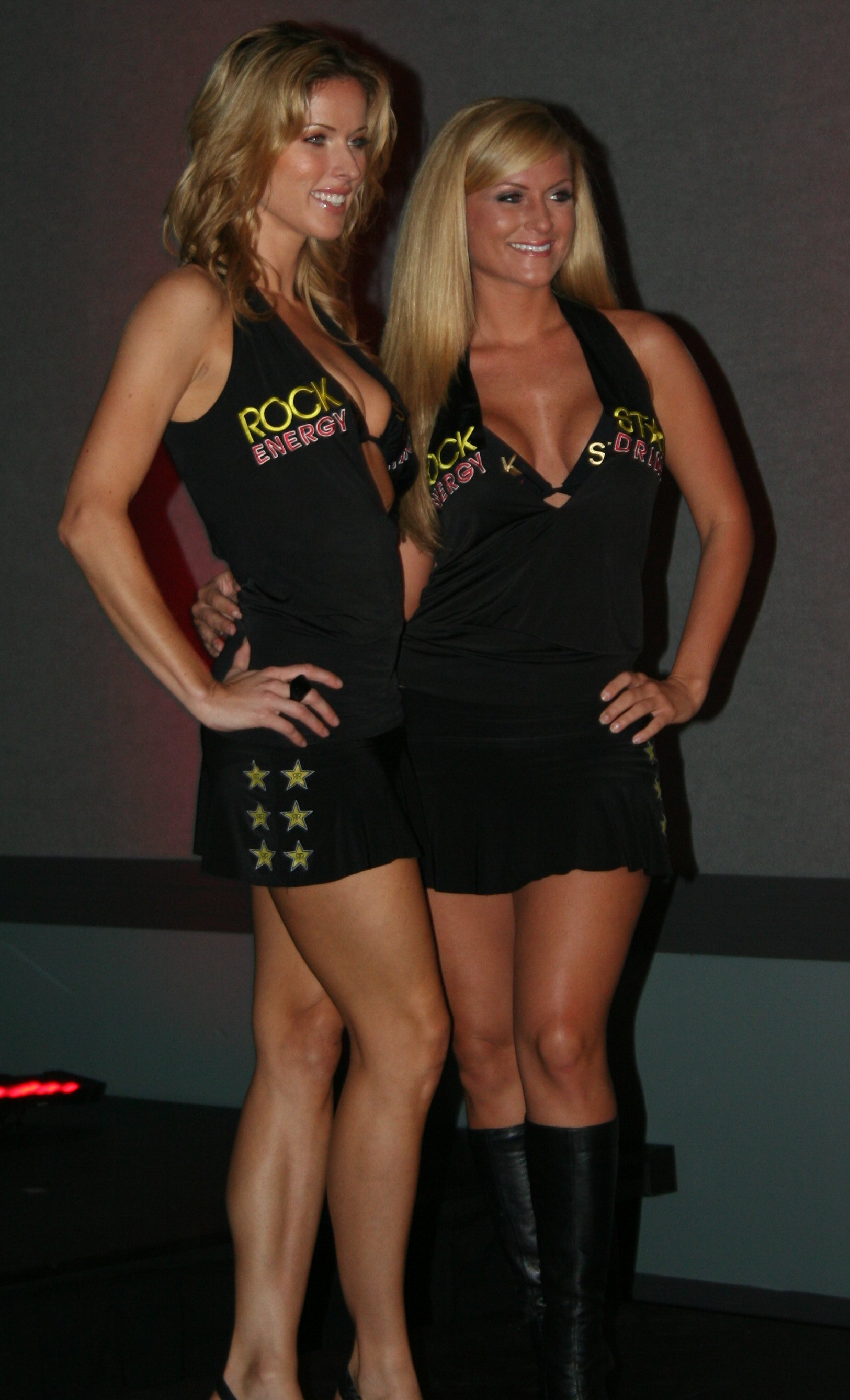 With true riders like Scott Byerly, Randy Harris, Erich Schmaltz and Parks Bonifay (riders with integrity, running things) change will come. It can't be stopped. But with the support of all riders it will happen now.
In our Action Sports sister industries, variety, originality, diversity and integrity are supported, even nurtured. This in my opinion is one of the most integral reasons for the strength and respect of skateboarding, snowboarding, surfing, motocross etc. and on a whole still sorely missed in the wake industries.
Create change now, pioneer a project in your area. The time for sitting is over. Make a move. Ride for yourself! (In other words continue to make your ride the best it can be for you and you will have done your part).